Automated hardware diagnostics - toolstar®test LX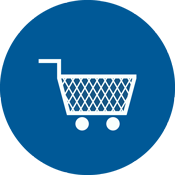 toolstar®test LX from Toolhouse is the most professional software solution to detect hardware errors and offers the possibillity to define individual long time tests for discovering also rare errors, which only appear during long-term usage.
You just start the linux based diagnostic software, totally independent from any installed OS, directly from the USB stick, you can create yourself after downloading our software. Booting from a CD or DVD is also possible, when needed. All testing routines and its results are logged by toolstar®test LX. So you can print in an easy way professional test certificates to handle them out to your clients. Such certificates establish confidence between you and your customers, spare a lot of time and prevent reshipment or reclamations!
The most important advantages of toolstar®test LX:
There is no need that the machine or the components you want to test have any OS or drivers installed! .
You spare time and money - No more "trial and error".
All test certificates can be stored in your intranet and accessed whenever you need them.
Linux-servers can be tested during working!
Up to 6 different diagnostic tests can be executed simultaneously - You can do any other important work in the meantime!.
Free and individual adapted configuration of all tests - Automate your diagnostic routines depending on your used hardware, components and products!
Constant development of updates and integration of new hardware components on the market are guaranteed!
Examples of diagnostic routines:
different memory tests
SPD-eProm
simultanious testing of all or some cpu-kernels
testing of intern and extern devices
hdd-Tests
interface testing (serial port, parallel port ....)
mainboard and graphic card testing
much more!
Any questions left? Don't hesitate to contact us!