Wipe-GLOBAL
• Automated & provable hardware function analysis
• Certified & GDPR-compliant data deletion
• In-house services for data centers
• Overall concepts for refurbishers & repair centers
• Worldwide partner network
• Joint success with our customers
Green IT
• Reuse instead of disposal
• Save resources & money,
promote global education
• Acting economically &
ecologically responsibly
• Use your value to promote values
• Green-IT is in the actual Covid-
and climate crisis indispensable
Automation
• Save time
• Save money
• Save manpower
• More sales & more satisfied customers
Data Erasure
• HDD, SSD, NVMe, USB and much more.
• In-house service possible, no
data leaves your company!
• GDPR-compliant exemption from liability
through certified verification protocols
• Storages, Server, PXE-solutions
• Individually configurable deletion processes
with different algorithms
0
devices
checked, deleted and your proof of employment
We offer you all-in-one solutions for the certified deletion and functional analysis of your hardware!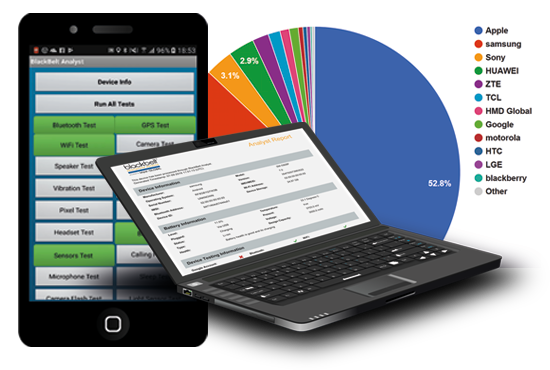 Cloudaccount: You have access from any device and any place in the world to all deletion and verification processes within your company, their overall statistics and receipts - united in your personal, free backend!
Service: Is capitalized with us. In case of problems with our software or your established workflow, our support is at your disposal. We want your company to grow together with us - hand in hand.
Documentation: Thanks to search and filter functions, you have access to all documents and certificates of a customer within seconds and at any time. Thus, you can not only log and automatically verify your work processes, but also have a valuable marketing tool at hand when you send them to your customers with your integrated company logo or enclose them with the hardware.
Example of an automated workflow
You are a refurbisher or own a repair center? Then you should start now at the latest to make your daily operations easier by automating your business processes. You save time, money and manpower! Your customers are more satisfied, you can document all processes in black and white and save yourself unnecessary complaints and inquiries. Below you will find an example of how our software products make your processes more efficient. The same is also possible for the laptop/desktop area. For larger license purchases you will receive appropriate support until the realization of your personal workflow!
Talk to us!
Smaller license volumes can be ordered directly in our Online-Shop.
For larger orders, general questions and interest in working with us, please contact us: