Blackbelt360 is your all-in-one solution for functional analysis and certified data erasure for mobile devices.
The software consists of a personal, free cloud account that provides you with a modern backend that gives you constant access to all reports, statistics, user settings and software settings, regardless of device or location.
You always have an overview of which employee tested or deleted which devices and when, which models and manufacturers pass through your company, you can identify your best customers within seconds thanks to extensive filter functions, and you can call up all previous processes at any time with Blackbelt360, feed all data to your ERP or store system via APIs and automate your workflows.
Starting from this backend, you can install Software Blackbelt360 on as many Windows or MAC computers as you like and test or delete up to 50 mobile devices in parallel on each device, depending on the type of USB hubs connected and the computing power of the hardware.
There is no restriction regarding a maximum number of installations, the necessary licenses can be easily loaded into your backend, separated into Analyst (verifiable functional analysis) and DataWipe (certified data deletion):
Analyst (provable functional analysis):
Check the operability of your mobile devices easily, automatically and efficiently. Analyst retrieves all important data of your mobile device and then guides you through a series of different standardized tests that verify the functionality of your device.
All test results are stored and can be exported as XML feed. Perfect for integrating Analyst into your quality assurance management. By the way, with one Analyst license you can test a mobile device as often as you like within 30 days.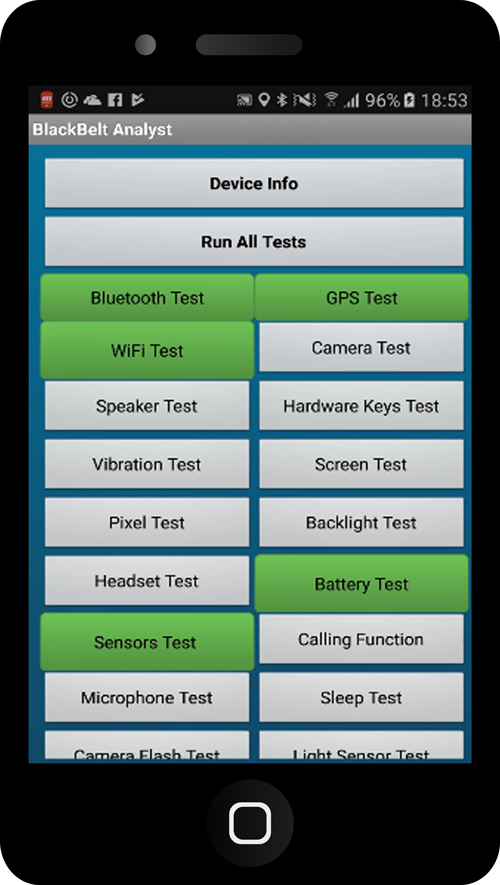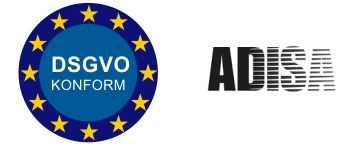 Automatisierter Prüfservice 
Android / iOS
Device Info
Battery Health
Jailbreak / Rooted
Cloud Locks
Live lost / stolen check via GSMA
Auto Grading
Label Printing
Hardware checks
Soft keys
Live call
Automated Screen test
Sound
Mics
Speakers
Vision
Camera / Video
Touch ID
Finger print
DataWipe (certified data deletion):

With DataWipe you can quickly, irreversibly and automatically delete existing data on your mobile devices. After successful deletion you will receive a DSGVO-compliant certificate, which can always be clearly assigned to the deleted mobile device. Including modern Cloud connection, integration of your company logo on all certificates, ,label printing functions, statistics and export functions for your ERP system.


 
The data can no longer be reconstructed with commercial forensic analysis tools such as Cellabrite and Oxygen. This has been tested with most common smartphones with manufacturer firmware.
Cloud based audit area confirms the deleted devices.
More than 20 devices can be deleted simultaneously with the recommended USB-HUB and PC.
Checks lost/stolen devices via GSMA (optional).
Market leader in secure data erasure.
Automatic statistics management.