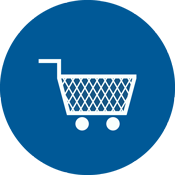 toolstar®shredderLX from Toolhouse is the DSGVO-compliant solution for certified, i.e. clearly verifiable deletion of your data carriers.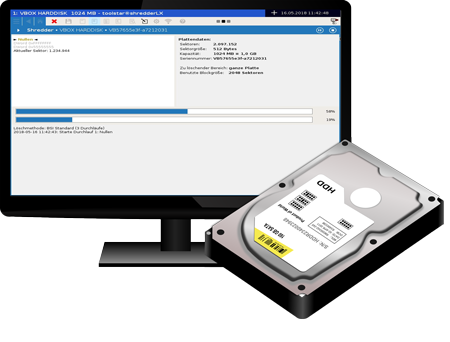 By shifting almost all of our conventional "paper activities" into the virtual environment, we leave behind a mixture of sensitive data on operating equipment, especially in the professional environment, which forces the management to destroy this data in compliance with the DSGVO and, above all, in a verifiable manner, at the latest when these hardware devices are taken out of service or employees change.
Contrary to what is often assumed, formatting data media is of course not a solution. The only information that would be transferred to the File Allocation Table (FAT) is that existing data may be overwritten immediately. Of course, these data are still physically present and can be restored with the help of special software.
For you as the head of a company, your security or data protection officer and IT management, however, the protection of your company and customer data should have the highest priority in order to avoid damage to your image. For this you need certificates and test reports according to ISO 27001 for your internal and external auditors. With the introduction of the GDPR, this problem has become even more serious with correspondingly increased fines and only a professional solution like toolstar®shredderLX offers you the appropriate legal security.
The most important advantages of toolstar®shredderLX:
Freely configurable and automatable for your individual use.
(Safe)SecureErase for fast and secure deletion of SSD and NVMe.
Full UEFI and SecureBoot support.
Powerful logs with serial numbers and encrypted deletion certificates for audits.
Self-booting, independent of the operating system.
Delete multiple hard drives simultaneously.
BSI and DSGVO compliant, ADISA certified.
Erasure standards: